Labor Day Statement
Bishop Stephen E. Blaire, Bishop of Stockton
Chairman, Committee on Domestic Justice and Human Development
United States Conference of Catholic Bishops
September 2, 2013

Every human being enjoys a basic right to be respected, not because of any title, position, prestige, or accomplishment but first of all because we are created in the image and likeness of God. From an ethical and moral perspective we embrace the exhortation of St. Paul "to anticipate one another in showing honor" (Rom 12:10). Today's competitive culture challenges us to strive for victory and advantage, but for St. Paul the challenge is to build each other up and honor one another's innate dignity.
Labor Day is an opportunity to take stock of the ways workers are honored and respected. Earlier this year, Pope Francis pointed out, "Work is fundamental to the dignity of a person. . . . It gives one the ability to maintain oneself, one's family, to contribute to the growth of one's own nation." Unfortunately, millions of workers today are denied this honor and respect as a result of unemployment, underemployment, unjust wages, wage theft, abuse, and exploitation.
Even with new indicators of some modest progress in recovery, the economy still has not improved the standard of living for many people, especially for the poor and the working poor, many of whom are unemployed or underemployed. More than four million people have been jobless for over six months, and that does not include the millions more who have simply lost hope. For every available job, there are often five unemployed and underemployed people actively vying for it. This jobs gap pushes wages down. Half of the jobs in this country pay less than $27,000 per year. More than 46 million people live in poverty, including 16 million children. The economy is not creating an adequate number of jobs that allow workers to provide for themselves and their families. Jobs, wages, and poverty are interrelated. The only way to reduce the widening gap between the affluent and the poorest people in our nation is by creating quality jobs that provide a just compensation that enables workers to live in the dignity appropriate for themselves and their families.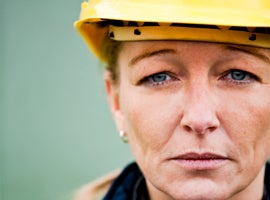 Growing Inequality Hurts Families and Communities
High unemployment and underemployment are connected to the rise in income inequality. The prophetic words of Pope Emeritus Benedict XVI in Caritas in Veritatewarn us of the dangers of inequality:
The dignity of the individual and the demands of justice require, particularly today, that economic choices do not cause disparities in wealth to increase in an excessive and morally unacceptable manner, and that we continue to prioritize the goal of access to steady employment for everyone. . . . Through the systemic increase of social inequality . . . not only does social cohesion suffer, thereby placing democracy at risk, but so too does the economy, through the progressive erosion of "social capital" . . . indispensable for any form of civil coexistence. (no. 32)
Is it possible that this is happening here in the United States? In many places, wealth and basic needs are separated by only a few blocks or subway stops. We only have to look under bridges and in alleyways. The words from Gaudium et Spes (no. 63) from the Second Vatican Council of fifty years ago seem to be just as true today: "While an immense number of people still lack the absolute necessities of life, some, even in less advanced areas, live in luxury or squander wealth." How can it be said that persons honor one another when such "extravagance and wretchedness exist side by side"?
Who Do We Hope to Be As a Nation?
Most people want to live in a more equal society that provides opportunities for growth and development. The current imbalances are not inevitable, but demand boldness in promoting a just economy that reduces inequality by creating jobs that pay a living wage and share with workers some profits of the company. It also requires ensuring a strong safety net for jobless workers and their families and those who are incapable of work. As individuals and families, as the Church, as community organizations, as businesses, as government, we all have a responsibility to promote the dignity of work and to honor workers' rights.
Since the end of the Civil War, unions have been an important part of our economy because they provide protections for workers and more importantly a way for workers to participate in company decisions that affect them. Catholic teaching has consistently affirmed the right of workers to choose to form a union. The rise in income inequality has mirrored a decline in union membership. Unions, like all human institutions, are imperfect, and they must continue to reform themselves so they stay focused on the important issues of living wages and appropriate benefits, raising the minimum wage, stopping wage theft, standing up for safe and healthy working conditions, and other issues that promote the common good. The Church, in accord with her principles on the life and dignity of the human person, wishes to collaborate with unions in securing the rights and dignity of workers.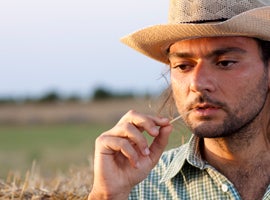 Private enterprises, at their best, create decent jobs, contribute to the common good, and pay just wages. Ethical and moral business leaders know that it is wrong to chase profits and success at the expense of workers' dignity. They know that they have a vocation to build the kind of solidarity that honors the worker and the least among us. They remember that the economy is "for people." They know that great harm results when they separate their faith or human values from their work as business leaders.
Whenever possible we should support businesses and enterprises that protect human life and dignity, pay just wages, and protect workers' rights. We should support immigration policies that bring immigrant workers out of the shadows to a legal status and offer them a just and fair path to citizenship, so that their human rights are protected and the wages for all workers rise.
We honor the immigrant worker by remembering that the building of America has been carried out by so many who fled persecution, violence, and poverty elsewhere, coming to America to offer their talents and gifts to support themselves and their families. We welcome the stranger, the refugee, the migrant, and the marginalized, because they are children of God and it is our duty to do so. But at the same time it is important to end the political, social, and economic conditions that drive people from their homelands and families. Solidarity calls us to honor workers in our own communities and around the world.
The pain of the poor and those becoming poor in the rising economic inequality of our society is mounting. Therefore, on this Labor Day 2013, let us renew our commitment to promote the dignity of the human person through work that is honorable, pays just wages, and recognizes the God-given dignity of the working person.
At the end of Mass we are commanded "Go and announce the Gospel of the Lord." We leave with a sense of mission to show one another honor by what we do and say. On this Labor Day our mission takes us to the millions of people who continue to suffer the effects of the current economy .
Download the statement as pdf.
During the summer recess, take action and urge your Representative and Senators to support SNAP (food stamps), pass bi-partisan immigration reform, and support a budget that helps people struggling in this economy


Most members of Congress will be home during the summer recess between August 5 and September 9. Take this opportunity and urge him or her to promote human life and dignity in our nation's agriculture, immigration and budget policies.

Take action during the summer recess:
Visit, call or write your Representative and Senators;
Write op-eds or letters to the editor in your local newspaper;
Participate in a town hall meeting with your elected officials and voice your concerns;
Invite your elected officials to see the good work going on at your parish, food pantry or Catholic Charities that is serving struggling, poor and hungry people.
Tell your Representative and Senators:
Support the Supplemental Nutrition Assistance Program (SNAP)
SNAP is a crucial part of the Farm Bill. Cuts or structural changes to the program that will harm poor and hungry people should be opposed;
SNAP helps relieve pressure on overwhelmed parishes, charities, food banks and other emergency food providers who struggle to meet the needs of hungry people.
Replace the sequester with a circle of protection
Remind both your Senators and Representative that the federal budget is a moral document with human consequences; they need to protect programs that help poor, unemployed and underemployed people still struggling in this economy.
The sequester (automatic across the board cuts to federal programs) is hurting people living in poverty. Cuts to programs such as Head Start and Meals on Wheels are keeping families from meeting their basic needs.
Support Bi-partisan Comprehensive Immigration Reform
Pass bi-partisan immigration reform that preserves and protects family unity and provides a pathway to citizenship for undocumented persons living in the United States.
CURRENT SITUATION:
Farm Bill
On June 10, the Senate passed its version of the Farm Bill that included $4 billion in cuts to SNAP and nearly $6 billion in cuts to conservation programs over ten years. On July 11, the House passed a version of the Farm Bill that removes SNAP and the rest of the nutrition title from the Farm Bill. The House is now considering different options including cuts and structural changes to SNAP. If passed, these cuts would reduce benefits and have serious and harmful impacts on the most hungry and vulnerable seniors, children, and unemployed, in our country. Congress should find savings in the Farm Bill by ending direct payments to large, agri-business and prioritize agriculture subsidies in a way that helps farmers and ranchers most in need.

The pathway forward on the Farm Bill is uncertain. Congress could begin to negotiate the process to reauthorize the Farm Bill when they return in September, or the House may attempt to pass a separate nutrition bill. Given time constraints, Congress may instead choose to extend the Farm Bill for a short period of time before the current extension ends on September 30.

Budget
On March 1, 2013 the sequester (a mandatory across the board cut to most federal programs) went into effect, because Congress and the Administration were unable to reach an alternative agreement on federal spending and deficit reduction. Unless replaced, the sequester could stay in place for through 2021.

The federal fiscal year for 2014 begins on October 1, 2103. Congress must reach an agreement to keep the government funded by September 30, 2013.

The budget for FY 2014 should replace the sequester with a fair and just budget that reweaves a circle of protection around those programs that provide vital services to poor and hungry people at home and abroad.

Bi-Partisan Comprehensive Immigration Reform
The Senate passed comprehensive immigration reform legislation with significant bi-partisan support. The House of Representatives is currently considering whether to address immigration reform legislation that can provide significant relief to potentially millions of people and their families.

The House may consider immigration bills when they return to Washington in September. It is important for Representatives to hear from their constituents when they are home that there is support for bi-partisan immigration reform that keeps families together and creates a path to citizenship.


USCCB POSITION/CHURCH TEACHING: The "scandal of hunger" which Pope Francis and Pope Benedict XVI have addressed, the plight of our immigrant sisters and brothers seeking a decent way of life for their families, and the struggle that many poor, underemployed and unemployed people continue to face in our nation, calls for us to respond and turn away from indifference. As Pope Francis stated during his trip to Brazil for World Youth Day 2013, "I would like to make an appeal to those in possession of greater resources, to public authorities and to all people of good will who are working for social justice: never tire of working for a more just world, marked by greater solidarity! No one can remain insensitive to the inequalities that persist in the world!"

Your voice is needed now to ensure that SNAP is protected, that bipartisan immigration reform passes and that Congress supports a budget that protects poor and vulnerable people.

To set up an appointment at a local office, please use the buttons below to find contact information.

To email your Members of Congress, click here.

Thank you for your continued dedication and advocacy.

For further information please see:

The USCCB Farm Bill website visit www.usccb.org/farmbill.
Bishop R. Daniel Conlon statement on Immigration Reform
January 29, 2013

I am very encouraged by the proposal for comprehensive immigration reform that has been put forward by a bipartisan group of U.S. Senators. It appears to recognize the realistic circumstances and humanitarian needs of 11 million undocumented persons living in this country, while at the same time respecting the legitimate claims of law and public safety. I ask the people of the Diocese of Joliet to pray that our national leaders will seize this opportunity to act for good of our nation and the welfare of God's children.
Announcing the Office for Human Dignity
New director, new name, new configuration, same Gospel
July 2012
After months of planning, Bishop R. Daniel Conlon has initiated the reorganization of several diocesan offices. I am happy to announce that I will serve as the director of the newly created Office for Human Dignity. This office will serve as an umbrella agency integrating the diocesan efforts in the areas of Respect Life, Missions, and Justice and Peace.
Jesus said, "I came that they may have Life, and may have it abundantly." In a very real sense, this scripture verse could serve as our vision in this ministry. Our purpose is to defend the Right to Life itself, and to secure for all peoples those things which bring meaning and abundance to this life. I speak here of the freedom to love and serve God, the right to the basic human needs of food, health care, education, and housing, the protection of the environment so that we have a beautiful place in which to live and breathe, and all of this in the context of a world enveloped in peace. All these things are necessary for us to realize the fullness of Human Dignity. This is what God's heart intends for us. As the newly appointed director of the Office for Human Dignity, I look forward to continuing my work in the Church of Joliet in this expanded capacity, and particularly to joining with those in the Respect Life Community who have labored so long and diligently in this Gospel call.
Over the coming weeks and months you will see a number of changes, from our social media, to a major website re-design, to new programming and staff. But with all the changes, the strengths and integrity of each of these ministries, Respect Life, Missions, and Justice and Peace, will be preserved, even as we look for new energy and creativity to come from the synergy of our collaboration.
We appreciate your prayers during this time of change and growth.
In Christ,
Tom Garlitz